Canon EOS R8: A Comprehensive Review
Canon has always been known for producing top-quality cameras, and the latest addition to their EOS series, the Canon EOS R8, is no exception. The Canon EOS R8 is a full-frame mirrorless camera that promises to deliver exceptional image quality, performance, and versatility, making it a great choice for both amateur and professional photographers. In this article, we will take a closer look at the features and capabilities of the Canon EOS R8 to help you understand why it is worth considering as your next camera.
Design and Build Quality
The Canon EOS R8 has a sleek and stylish design that is both ergonomic and lightweight. It has a comfortable grip and is easy to handle, even for those with smaller hands. The camera has a solid build quality and feels sturdy in your hands. It is weather-sealed, making it ideal for outdoor photography and travel photography. The camera is also resistant to dust and moisture, which is essential for those who love to shoot in challenging environments.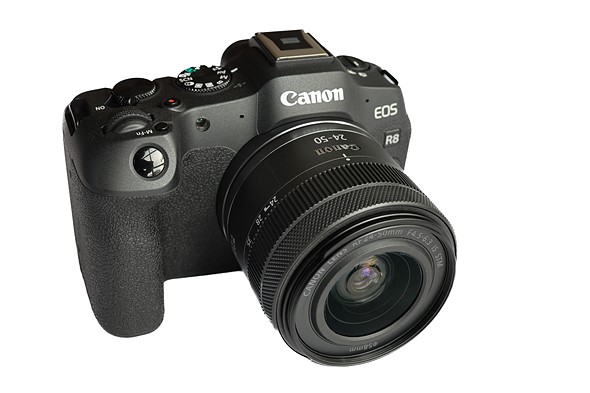 Image Quality
Boasting a 24.2-megapixel full-frame CMOS sensor, we can solidly say the new R8 delivers stunning image quality. The camera's high resolution makes it perfect for capturing fine details, making it ideal for landscape, portrait, and architectural photography. The images produced by the R8 are sharp and vibrant, with accurate color representation and great dynamic range. This camera also has a high ISO range, which means you can shoot in low-light conditions and still get high-quality images.
Auto-Focus System
The Canon EOS R8 has a hybrid autofocus system that combines both phase-detection and contrast-detection technologies. The autofocus system is fast and accurate, making it easy to track and capture moving subjects. The camera has eye detection and face detection features, which are great for portrait photography. The camera also has animal detection, which is perfect for wildlife photographers. The autofocus system is also very responsive and can keep up with fast-moving subjects, making it ideal for sports and action photography.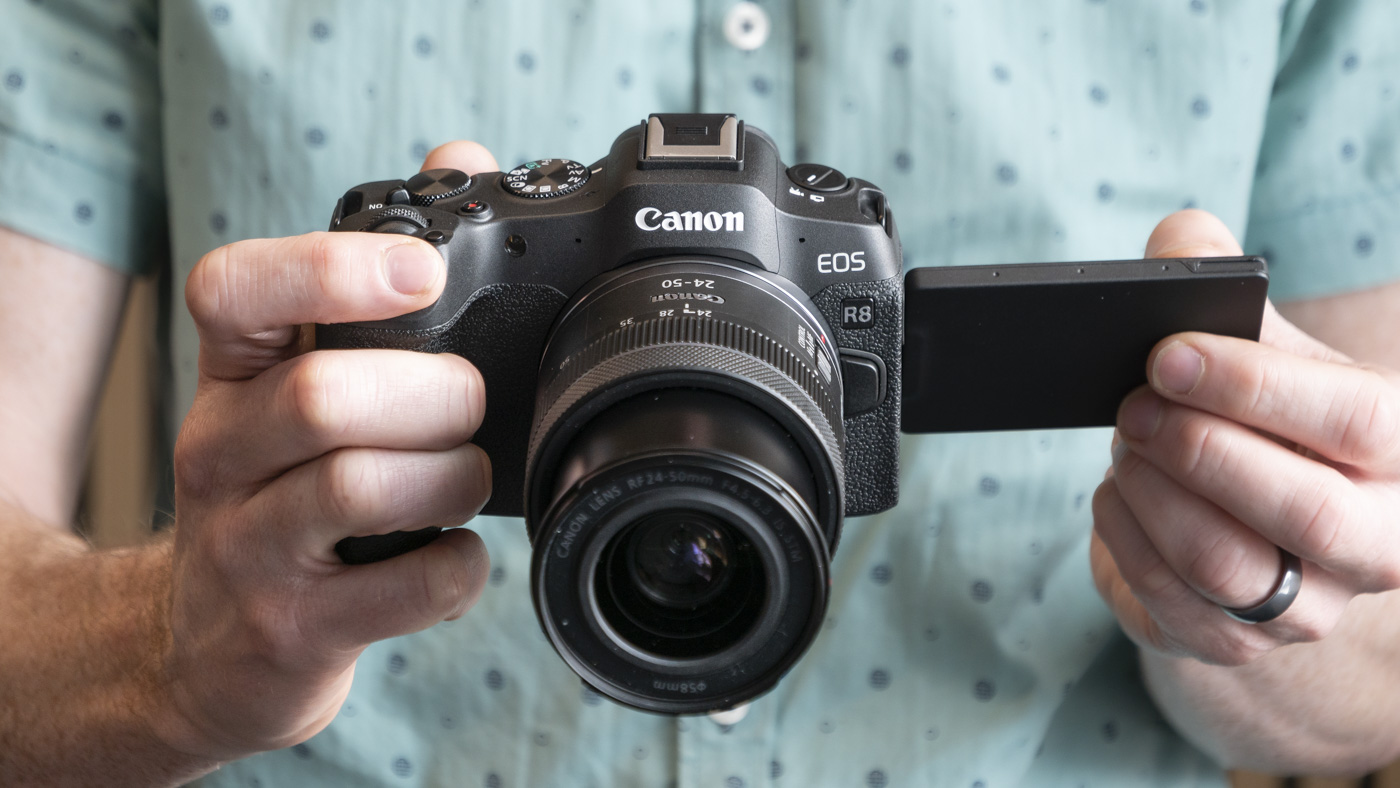 Video Features
Okay, so how does this new model fair with video? The camera can shoot 4K video at 60 frames per second, which is ideal for capturing high-quality footage. The camera also has 5-axis in-body image stabilization (IBIS), which helps to reduce camera shake and produces smooth and stable footage. The R8 also has a microphone input, making it possible to add an external microphone to improve audio quality.
Connectivity and Ease of Use
Equipped with Wi-Fi and Bluetooth connectivity, transfering image is a breeze when controlling from your smartphone or tablet. The camera also has a touchscreen display, which makes it easy to navigate the camera's menu and change settings. The camera's menu is intuitive and user-friendly, making it easy to access the features you need.
Other Features
The Canon EOS R8 has several other features that set it apart from other cameras in its class. One of these features is the dual card slots, which provide additional storage and backup options. The camera also has a high-speed continuous shooting rate, making it perfect for capturing fast-paced action. The R8 also has a silent shooting mode, which is ideal for situations where you need to be discreet, such as wildlife photography or event photography. For additional features and further review of the new Canon R8 Mirrorless camera, check out the videos below from some of our favorite creators.
Video Reviews
Final Thoughts
The Canon EOS R8 is an excellent camera that offers a combination of high image quality and excellent performance. The camera is perfect for photographers of all levels. Looking for a used Canon Mirrorless camera for less money? Check out all the options on Gear Focus Now.